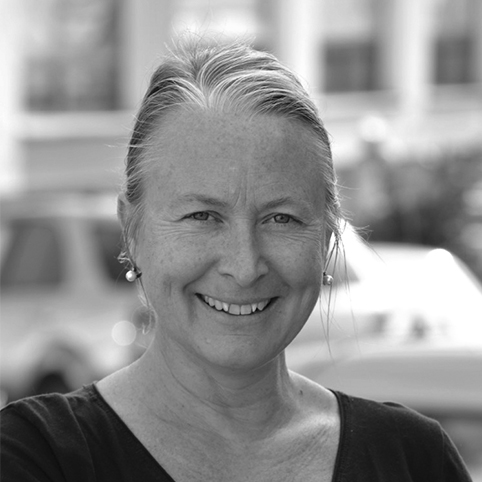 Anna Bać
PhD of Architecture, senior lecturer on Architecture Faculty on Wrocław University of Technology, employee of Academic Team of Housing Architecture and founder and supervisor of Academic Circle – eko_studio. Conducts classes about buildings design, as well as housing and service complexes. She initiated the student action "design with heart", dedicated to architecture without limits. Since 2003 doctor Bać is involved in problem of the ecological and low-energy architecture, since 2010 is a specialist in balance architecture issues. Is a partner in design office, Synergia Group, which has won several awards in architectural contests designed low-energy and balanced buildings. She is also a member of IARP and SARP, author of many publications in Polish and foreign academic journals, propagator of integrated design and architecture in the context of energy efficiency and habitat.
Fresh Design 2017
Piotr Michalski
Architect and PhD student on Faculty of Architecture of Wroclaw University of Technology. He gained his professional experience by designing a local groceries and large office complexes for multiple project studios. Currently, he works on energetic efficiency, zero – energy buildings and balanced architecture, which is a subject of his PhD thesis. He teaches about designing houses and service buildings at Faculty of Architecture of Wrocław UT. Also he initiated courses on increasing skills in design and construction of low-energy buildings and organized multiple student workshops.
Fresh Design 2017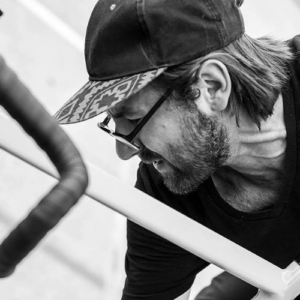 Hultaj
Wroclaw's company dealing with the construction of fixed-gear and bicycles to order and running a bicycle service. In Hultaj they build their own bikes, repair everything, that has two wheels, serve advice and support bicycle revolution. Brand owners often say, "We only make bikes which we would like to ride: aesthetics based on the power of simplicity and original geometry, reliability, functionality and low weight. We will repair any malfunction, we will choose the best components, we will take care of your comfort and safety".
Fresh Design 2017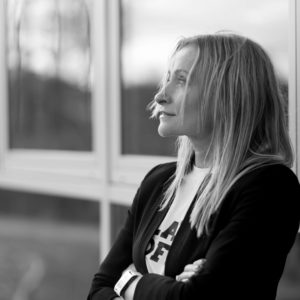 Dorota Szlachcic
She is a co-owner, chief of design team and main designer in the ArC2. A graduate of Architecture Faculty on University of Technology in Wroclaw. Since 2015 she co-owns SZLACHCIC ARCHITEKCI studio and in the same year she won SARP Honorary Award. In 2014 she won Professional of the 2014 award of Forbes in "architect" category
Fresh Design 2017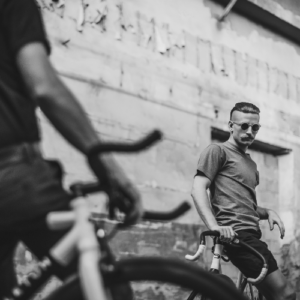 Loca Bikes
LOCA BIKES is made up of three buddies, who not so long ago were involved in computer games. At one point they decided to devote themselves to their cycling passion and take advantage of the experience of creating virtual reality to build unreal bikes that will be different than all.
LOCA BIKES is a Wroclaw factory, where unique bicycles are created. LOCA bikes let you feel special by giving a solid dose of positive energy. Each bike is created from the ground up according to their vision or the customer's idea, and that is what makes this bike unique. They created, for example, a bike inspired by the view of the zebra on the green savannah, the history of the Red Baron Manfred von Richthoffen, the mission to the Moon or the bloody comic.
Their products have been appreciated among others at the prestigious international fairs Berliner Fahrradschau 2016. Many magazines have been written about them such as Men's Health, Magazyn Rowerowy, Biketrendy portal and many others. Bikes of LOCA are sent to customers all over the world. Recently even to Israel and Singapore.
Fresh Design 2017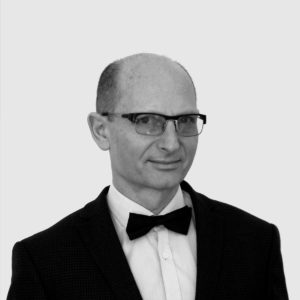 Jerzy Adamiczka
He graduated from the Faculty of Architecture at Wrocław University of Technology and Sheffield Hallam University. He has been designing since 1985, and has been a real estate developer since 1990. He specializes in property valuation, brokering and property management. He conducts lectures at postgraduate studies and at specialist courses related to real estate management. Since 1990 the owner and chief designer of the company - Adamiczka Consulting.
Fresh Design 2017
Krzysztof Kubasek
Designer of everyday products, lecturer of the Eugeniusz Geppert Academy of Art and Design in Wrocław and School Of Form in Poznań. He graduated the Academy of Art and Design in Wrocław in the Department of Interior Architecture and Industrial Design. At the Academy of Art and Design he conducts a scientific research on the topic of sustainable development in the production of everyday products. Together with the Wrocław University of Science and Technology and Wroclaw Technology Park, he designs social robots, including the FLASH robot repeatedly presented and awarded in the World. Krzysztof is involved in a number of experimental design events. Kubasek Studio projects were presented among others. at the Arena Design Poznań, the London Science Museum, the Museum of Science and Industry - Chicago, FLASH on Innovations-Technology-Machines - Poland, Technology ISH Exposition Frankfurt, CEBIT Hannover, Robots on Tour, Zurich, Switzerland. CES - Las Vegas. Since 2012 Studio has created its own brand of children's products under the name ZIAJOK. With Flash Robotics (www.flash-robotics.com) in China Krzysztof is working on an innovative social robot for children's language learning, which will be implemented in the US in 2017.
Fresh Design 2017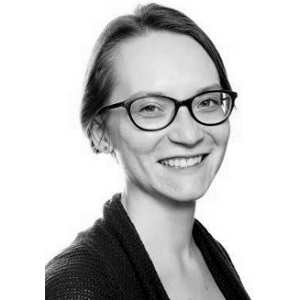 Milena J. Kalczyńska
Coordinator of Fresh Design 2017. A graduate of Photography and Information Management. So far, she has completed projects centered on cultural and social aspects of photography; social media and ecology in which the international youth participated. Vividly involved in the cycle-life of Wroclaw, she is also an active cyclist. She exudes energy and creativity. And can't wait to implement the workshops!
Fresh Design 2017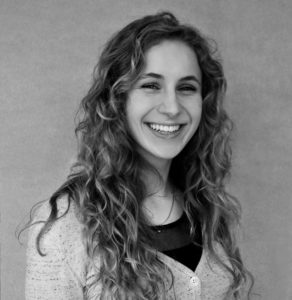 Weronika Masternak
Student of Communication Design at the University of Wroclaw and member of the Students' Union. Coordinator's assistant and coordinator of volunteers. Interest in guerrilla marketing and psychology of advertising. In spare time, she conducts Design Thinking, Teamwork, Team Management workshops. She spends every free moment actively, likes to live on the run (literally, runs a lot), and meet new people at the same time. Full of positive energy, dynamic and consistent.
Fresh Design 2017